Hello, everyone! I have decided to start posting, at the end of every month, a little review of my month. This way, I don't inundate you with personal posts multiple times a month 😉 So, let's begin.
My Life this Month
I cut approximately two feet off of my hair; I love it.
My parents were very kind and had "senior pictures" taken for me. Now, I get to use them for my writing platform, and it looks nice a professional! Yay!
I finally applied to the four colleges that I had been looking at
Thanksgiving is today. Happy Thanksgiving everyone!
Books I Read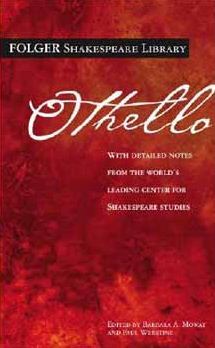 I did not have much free time this month, but I did get to read a few books. Unfortunately, I only got through the first act of Othello before I put it aside; I absolutely love Shakespeare, but this play was not my favorite. So next month, I am going to keep reading his historical plays (continuing with Henry VI) and hopefully read Tempest.
I started a new fantasy series this month that has been recommended to me by several people, and I am enjoying it. Though I don't like some parts of the magic system and how the fictional world rungs for moral reasons, the Wheel of Time books are very clean otherwise, and the characters are all interesting and distinct. My favorite part is the relationship between the three friends: Rand, Mat, and Perrin, and how, even though only one is technically the "chosen one", all three play major roles and have immense power! I am currently in the midst of reading the third book.
I also am continuing reading History Through the Eyes of Faith by Ronald Wells, and it is one of my favorite history books. The author is very open-minded, and he focuses more on ideas than facts. It is extremely interesting, and I am going to finish reading all of it over Christmas break. Also for my history class, I read parts of Blaise Pascal's Pensées, and I plan on reading the whole of his book over Christmas. The ideas are very interesting.
I also reread some of Tolkien's poems from my little collection.
My Writing
I got absolutely no personal writing done this month. No plotting, no novel writing, no character development (unless pinning pictures of characters on Pinterest counts….) Isn't that pathetic? Especially since it is Nanowrimo! Anyways, I just had way to much school work to do. On the upside, I submitted four college applications!
On My Blog
So unfortunately, I was not able to post very many times this month. However, I am in the midst of redesigning my blog to look more professional and to incorporate the colors of the aforementioned senior photos. I am just started on that yesterday, and hopefully, I will be done by Sunday. It isn't a very productive activity, but it is fun.
Awesome Posts that I found
Plans for Next Month
My three week Christmas break starts in the middle of next month, so I hope to finally get some writing done and lots of blog posts. First, I am going to finish up some edits on my first novel and maybe I will finally find a good title! I also plan on continue querying agents, starting once I finish these edits. Then I hope to continue writing my second book.
On the blog, I don't have any decisive plans for posting, but I have a few ideas. I've had a request to write posts on how to write the rest of the personality types, since I wrote about female INTJs, but I know I am grossly unqualified. However, I might write about the other four personality types of my five main characters: ESFP, ISTJ, ESTP, and INFP. I still need to do a bit of research, so if you have one of those personality types, I would love to hear tips from you! You can contact me here. Also, I am going to continue Open Pen's "plethora of posts". The first Saturday of every month, I am going to invite anyone to comment with a post from their blog and a post from someone else's blog, and then on the last Saturday of every month, I will read, sort, and post the links. So look out for that!
How did your writing go this month? Did you do Nanowrimo? Anyways, I hope that you all have had a wonderful month, and have a happy Thanksgiving!
God bless,
Gabrielle